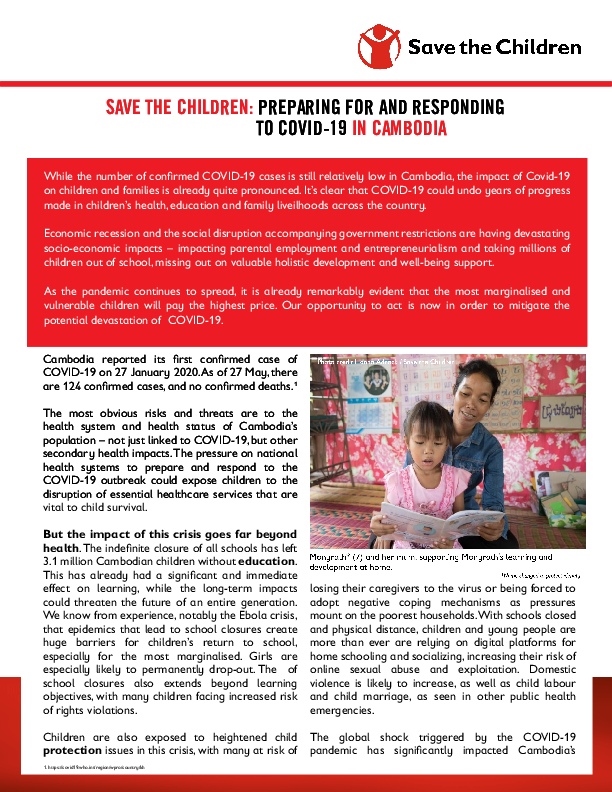 While the number of confirmed COVID-19 cases is still relatively low in Cambodia at the time of writing, the impact of Covid-19 on children and families is already quite pronounced. It's clear that COVID-19 could undo years of progress made in...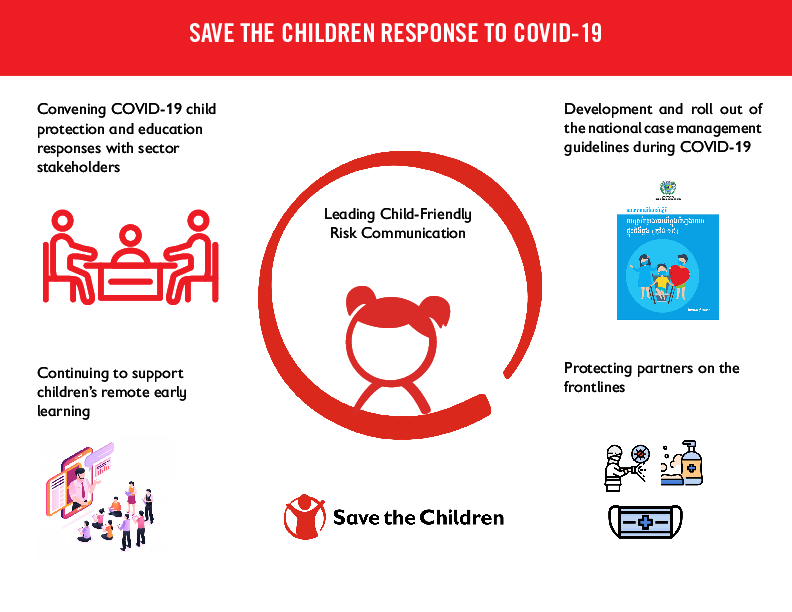 During the COVID-19 crisis, Save the Children is supporting vulnerable children and families to continue accessing education, protection services, and informing them about how to effectively prepare and protect themselves against the virus....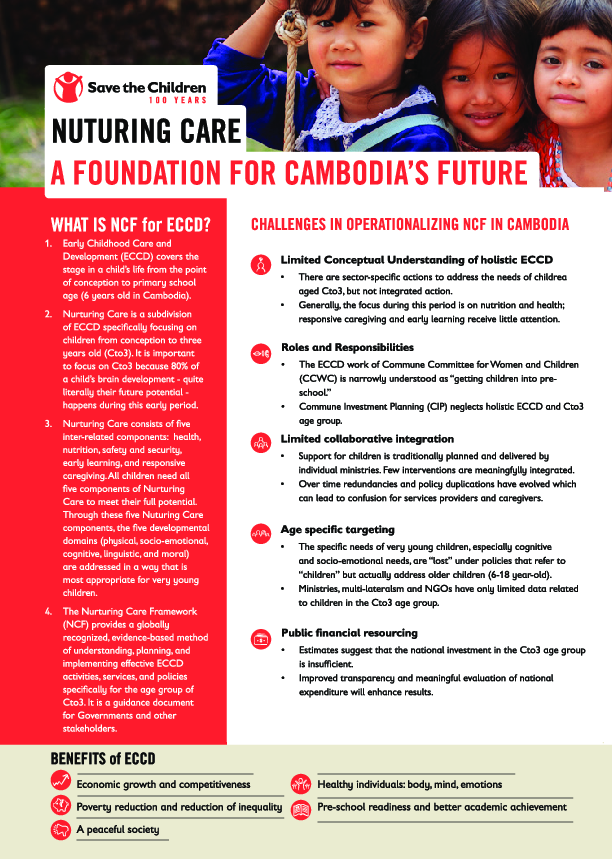 What is the Nurturing Care Framework (NCF)? What is Early Childhood Care and Development (ECCD)? Read this factsheet to learn about the operationalization of the NCF in Cambodia.
Africa
Americas
Asia and Oceania
Europe and the Middle East